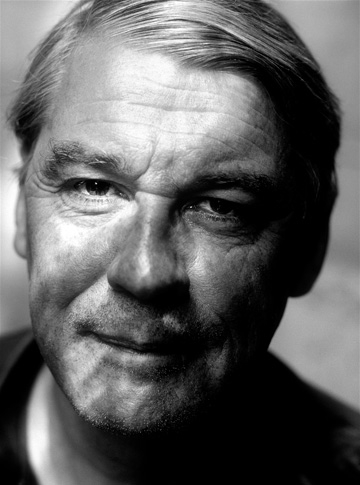 General terms and conditions of Schoute Advocaten
Executing company
Schoute Legal is the legal consultancy company of Frans J. Schoute and the trade name of the executing company, being the limited liability company "Mr F.J. Schoute Praktijk B.V.", of Amsterdam the Netherlands (Chamber of Commerce Amsterdam 33229565), with registered offices at Jacob van Lennepstraat 9H, 1053 HA Amsterdam, The Netherlands, hereinafter referred to as "Schoute Legal"

Application of General Conditions

These general terms and conditions shall apply to every legal service in which the Schoute Legal, its managing director(s), or the employees of said Schoute Legal is engaged on behalf of its clients.
Execution of legal services
In the execution of legal services Schoute Legal shall meet with all due care and attention the standards of competence to be reasonably expected from professional legal consultants.
Calling in of third parties
Schoute Legal shall not be liable for the acts of any third party of whose assistance it avails itself in the rendering of services, without prejudice to Schoute Legal's obligation to exercise due care in the selection of such third parties, and to a reasonably feasible extent, to consult with the client prior to the engagement of third parties. Schoute Legal shall not be under any obligation whatsoever to consult with clients concerning the engagement of such third parties such as couriers, court servers, chamber of commerce, property register.

Fees

Schoute Legal charges an hourly fee for services rendered, unless otherwise agreed in writing. The fees shall not be dependent upon the result of the execution of those legal services.
Unless agreed otherwise Schoute Legal shall render a monthly account for, according to their administration, hours spent and the costs incurred in the preceding month, which account shall include a fixed percentage covering general office expenses, as well as VAT.
Schoute Legal reserves the right to demand a retainer for fees and costs and postpone the commencement of its legal services until said retainer has been paid by the client. The retainer serves as a deposit for future accounts. The retainer is determined by Schoute Legal and shall be the equivalent of fees and costs (such as court registry fees, court server fees, local attorney of record fees etcetera) expected to be incurred in the next quarter. Schoute Legal reserves the right to demand additional retainers, should the proportions of the services rendered justify such demand.

Term of payment

Accounts for services rendered by Schoute Legal must be settled in Euro and paid without deductions or adjustments into the bank accounts indicated by Schoute Legal within the term of payment stated on the account and no later than 14 days after receipt of the account. Payments received shall be booked to the account which is longest due.

Account queries

Clients who have a query regarding a particular account should submit substantive arguments in writing as soon as possible and in any event not later than 14 days after receipt of the account.
Default on payment
Should an account not be settled within the term allowed, the client shall be considered to be in default by operation of law and without any further notice from Schoute Legal being required.
In the event of default on payment Schoute Legal is entitled to suspend or terminate legal services, without prejudice to its right to payment. Prior to any such suspension or termination however, Schoute Legal shall set a period of at least one week within which the client can make good payments and, in case of termination of the legal services by Schoute Legal, seek the services of another attorney-at-law.

Interest and collection costs

In case of default on payment Schoute Legal shall be entitled to charge an interest rate of 1% a month (or part of a month) over the outstanding amounts as of the due date until the day of full settlement.
Furthermore Schoute Legal shall be entitled to compensation for any judicial and extrajudicial collection costs incurred. Extrajudicial costs shall be considered any reasonable costs incurred in out-of-court collection, as well as other costs qualifying for compensation under Article 6:96 of the Dutch Civil Code.

Limitation of liability

Notwithstanding the provisions of Articles 7:404, 7:409 and 7:422 (1)(b) of the Dutch Civil Code all services shall be considered to be rendered by Schoute Legal, regardless of whether the services have been engaged with a view to a specific person. Its managing directors and those persons employed by Schoute Legal shall not be personally bound or liable, nor shall the engagement of legal services terminate as a result of the death, guardianship or bankruptcy of any of the said persons.
Any liability on the part of Schoute Legal shall be limited to the proceeds available under Schoute Legal's professional liability insurance.
Applicable law and jurisdiction clause
The legal relationship between Schoute Legal and those who engage its services shall be governed by the laws of the Netherlands. Any disputes arising out of this relationship shall be exclusively resolved by the competent courts in Amsterdam.
The Dutch text of these general terms and conditions is applicable in the event of any dispute.
Publication and consultation of General terms and conditions
These general terms and conditions may be consulted via schoutelegal.nl.

Amsterdam, versie 2023-01